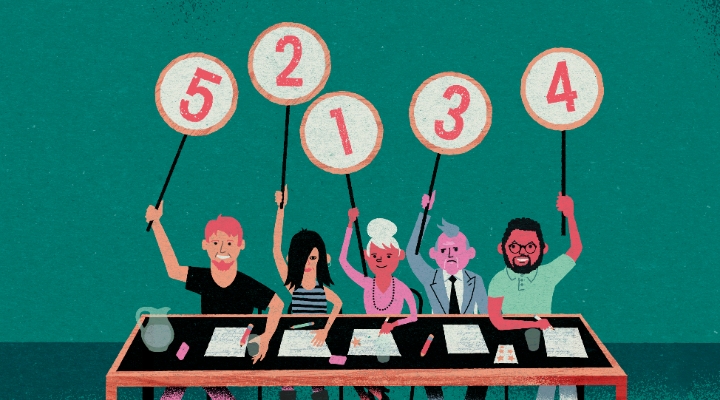 The integration of environmental, social, and governance factors in investment decisions has now become mainstream, albeit imperfectly.
With the tremendous growth in sustainable investing has come not only increased choice but also concerns about greenwashing. More than ever, sustainability-focused investors should be discerning when selecting fund managers.
Enter the Morningstar ESG Commitment Level, which helps investors identify the asset managers dedicated to delivering sustainability outcomes by separating the leaders from the laggards. In a recent report, Morningstar shared analysis of 108 firms around the world, broken down as shown in the chart below.
Just eight asset managers earned top marks, followed by 21 that earned the next-highest rating of Advanced.
Among those firms that have been considered multiple times, most retained their ESG Commitment Levels. However, some asset managers have progressed in their ESG journeys, while others have struggled to keep up with peers.
In this article, we highlight recent ratings changes for three asset managers. Wellington Management earned an upgrade to Advanced from Basic, while Franklin Templeton moved up to Basic from Low. UBS Asset Management, on the other hand, received a downgrade to Basic from Advanced.
Wellington Management Rises
Wellington joined the squad of Advanced firms in March 2023 as a result of its increased emphasis on climate, a growing central sustainable-investment team, and disclosure efforts that exceed industry standards. The firm's climate focus is supported by two impressive partnerships: one with Massachusetts Institute of Technology to research the transition to a low-carbon economy and another with the Woodwell Climate Research Center to study physical climate risk.
Wellington also benefits from the leadership of Wendy Cromwell, its head of sustainable investing, who sits on the board of the United Nations-supported Principles for Responsible Investment. Cromwell started her career at Wellington 25 years ago, and has helmed Wellington's venture into impact and sustainable investing over the past decade. Wellington's sustainable-investment team has doubled since 2020 to a total of 40 members across sustainability strategy, ESG sector research, and climate research. Finally, the firm's transparency regarding proxy-voting activities is exemplary with public reports, clear policies, and easily available rationales for each key vote.
Basic Ascent
Franklin Templeton added to its ESG-dedicated personnel and articulated a new firmwide strategy to support disparate investment teams with ESG integration. In early 2022, Anne Simpson took the reins as Franklin's first global head of sustainability. She leads the newly formed, 12-person global sustainability strategy team, which focuses on helping each affiliate build out custom ESG integration frameworks.
At Franklin Templeton, portfolio managers are free to use this information as they see fit, however, there is no formal system for reporting how they use the data to the ESG team. This strategy provided heightened coordination and accountability across most asset classes. As a result, Franklin Templeton was upgraded in April 2023 to Basic from Low.
UBS is Back to Basics
Prior to its recent downgrade, UBS Asset Management had been upgraded to Advanced from Basic in December 2021 on the back of deepening ESG integration, growing ESG-focused product offerings, and expanded resources.
However, challenges related to its ESG integration efforts and the acquisition of Credit Suisse's asset-management franchise introduced some uncertainty; hence, we determined its ESG Commitment Level to be Basic in June 2023. This does not mean that UBS isn't making progress in these areas, just that it has slipped relative to other firms with Advanced ESG Commitment Levels.
Financial markets are always dynamic, but the pace of change and evolution in sustainable investing over the past several years is quite something to behold. Morningstar will continue to assess progress among firms, looking for material improvement and deterioration, and will apply those insights to asset managers' ESG Commitment Levels.