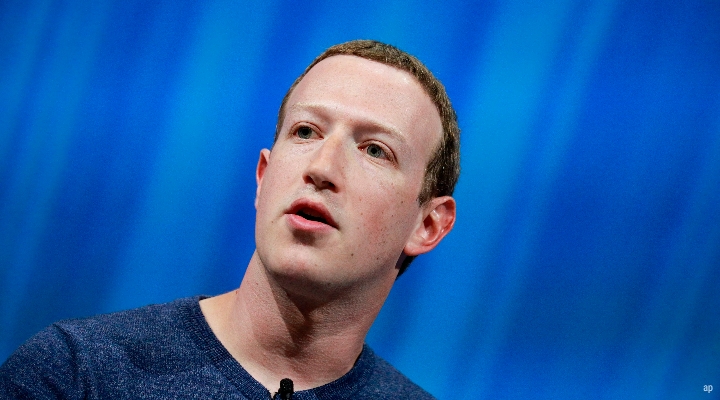 Morningstar today lowers its fair value estimate (FVE) for Meta following its mixed third-quarter results, disappointing earnings guidance for 2023, and concerns that the Metaverse is overpromising and underdelivering.
Our FVE now sits at $260 per share, down from $346. Today, Meta shares opened down 22% after investors fled the company over underwhelming results from its Metaverse division, and are currently trading at just over $100 per share. In particular, Meta's admission that it relied on motion capture to animate Mark Zuckerberg's legs has provoked widespread cynicism from commentators online, prompting fears the project is failing.
In a note today, Morningstar analyst Ali Mogharabi says that, positive signs notwithstanding, investors can expect further margin pressure in 2023 and should be patient.
"Our positive takeaways from Meta's results were that the network effect remains intact given the firm's encouraging user count and engagement metrics, which we think position Meta to accelerate revenue growth in late 2023, with the assumption that macro uncertainty eases," he says.
However, Mogharabi shares concerns about the Metaverse division, and specifically how much its parent company is investing in it with no indication of when the bet will pay off.
"Our concern is mainly regarding the firm's metaverse strategy, in which the firm plans to invest significantly more than we had projected in 2023, without much clarity about when any return on this investment could be realised," she said.
"However, management does plan to pace metaverse investments at rates that accommodate overall bottom-line growth in 2024 and beyond."
Time Ticks On
The Metaverse is not the only issue Mark Zuckerberg's company faces, however. With TikTok now the most downloaded app in the world, Meta has had to invest significant sums in its Reels short-form video content format. TikTok has around a billion active monthly users.
According to Mogharabi, that does present a material risk to Meta, though Reels is showing signs of "monetiseable" potential.
"We believe that, while barriers to exit for the nearly three billion [Meta] users may be increasing, the risk of another disruptive and innovative technology, more recently TikTok, coming onto the scene and luring users away from Meta and its apps remains," he says.
That said, "Reels is creating incremental engagement time per user and has also displayed early signs of high monetisation potential. Plus, the firm continues to invest in enhancing its ad measurement capabilities while adding new advertising options for businesses, which we think will further drive a turnaround."
Risks and Restrictions
Metaverse and TikTok aside, Meta also faces several risks in the short- to medium-term. One of them is the likelihood of some form of economic downturn hitting advertiser spending. The firm's data also exposes it to ESG and commercial regulatory risk.
"Even with Meta's dominant position in the social network market, its high dependence on continuing growth of online advertising could heighten the negative impact of a lengthy downturn in online ad spending, resulting in a much lower FVE," Mogharabi says.
"The firm's high dependence on user behaviour data also represents an ESG risk. The risk remains that limitations could be imposed by regulatory agencies around the world on what user and usage data Meta can compile and how the data can be utilised.
"Lack of data privacy and security plus data misusage could impact users on the social platform negatively."
Meta also faces additional ESG risks in the form of product governance and business ethics. Though the storm surrounding former employee Frances Haugen whistleblowing over some of the company's business practices has now passed for the moment, further concerns may reappear in future.
"On the business ethics front, questions regarding data usage and content management, and whether Meta has double-standards, still remain and may resurface," Mogharabi says.
"This issue will also create uncertainty regarding the firm's product and feature offerings to users and advertisers.
"Lastly, some governments may simply forbid access to Meta's apps, which could result in lower user growth and user interaction. Similar to Alphabet, Meta also faces limitations on the M&A front as the US and other countries attempt to lessen the firm's dominance in advertising and the overall internet market."