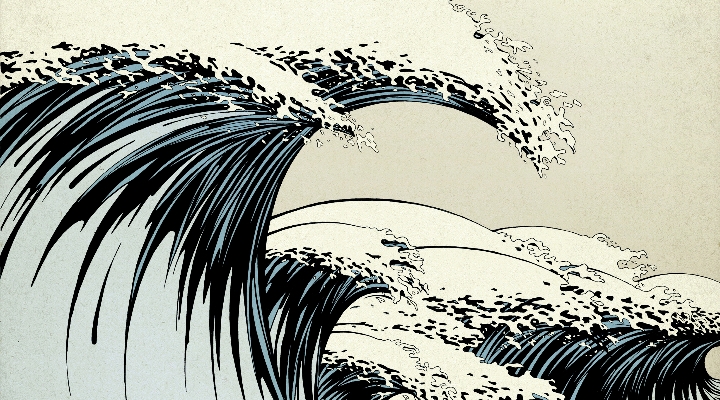 The Nikkei index hit a 33-year high this year and foreign investor sentiment remains upbeat. What UK investors often overlook, however, is Japanese corporate governance. They do so at their peril, because it's a central part of the recovery in interest in the market.
It's certainly hard to get a handle of what's going on in Japan's corporate world, and there are plenty of barriers. The timezone is one, but the language and corporate culture are two more.
On the first, Japanese companies tend to report while we're asleep, on the second it's hard without some language proficiency to parse their stock exchange announcements.
Finally, the global reach of Japanese brands like Sony, Nintendo and Asics may give the illusion of familiarity, but beyond the share price moves most people are not familiar enough with corporate events to make an informed judgment. A passing acquainitance with "what the Nikkei is doing" is about as far as it goes.
Little wonder then, that UK investors tend to buy funds and hand their money over to fund managers. Smaller wonder still that they may do so in the case of Japan.
Building Momentum
With the growth of the ESG movement, companies in mature stock markets are being scrutinised across a range of issues. Japan is no exception.
Nationally, Japan may be considered to have a very advanced "S", with high education, income and employment. In terms of the "E", Japan is one of the countries aiming for net zero, but the row over discharging waste water from the Fukushima nuclear plant has caused consternation among environmental groups and set the country's public image back.
And the "G"? Annual meeting season has just wrapped up and more than 2,000 companies have reported since the start of June, according to exchange owner JSE.
There's a perception Japan is a corporate governance laggard, at least by Western standards. Fund managers have complained in the past about a lack of transparency and disclosure, a culture where small shareholders are often outmuscled by controlling interests such as families and founders, and confusing networks of business relationships under the "keiretsu" system of overlapping obligations. Women are poorly represented in boardrooms.
But is it fair to compare this country with its western counterparts? Sometimes it is difficult to see how globally-recognised standards for corporate governance can be mapped on to a country with such a distinct culture as Japan. Furthermore, national stereotypes mask the subtler cultural and corporate shifts.
A history of Japanese corporate governance would require book-length treatment, but most fund managers point to the 2012 stewardship and governance code as a key turning point for corporate Japan.
These changes were pushed by former prime minister Shinzo Abe as part of his "three arrows" reforms that brought a wave of foreign investment in the country.
As stock market gains lost momentum, however, this interest faded and "foreign investors got frustrated with the pace of change", says Miyako Urabe, co-manager of the JPMorgan Japanese investment trust [JFJ] and manager of JPMorgan Japan Small Cap Growth and Income [JSGI].
While Western investors lost patience, the reforms continued regardless. Change has come.
"Over time you've seen the momentum gradually building," she says. Corporate governance changes have started from a relatively low base, but this has been a transformation at least 10 years in the making, she adds.
No Laggards
As with all reforms, however, evolution requires a little extra something. This year, that came in the form of an edict from the Tokyo Stock Exchange to companies trading below their book values – i.e. the ones considered too cheap for their true value at sale.
These firms were essentially told to buck their ideas up and explain what they planned to do to boost their share prices. Urabe described this as a "messaging" rather than a hard rule, but it's clear companies took it very seriously. We've seen the results in corporate actions and share price increases since.
James Salter, founder of Zennor, a Japan-focused boutique firm, goes further and describes the TSE move as a "rocket" put under domestic companies and a catalyst for change. Ivailo Dikov, head of Japan equities at Eastspring, agrees, saying the exchange has been driving behavioural change in corporate Japan, a trend that can be sustained.
Companies don't want to be laggards and there are a lot of easy wins for corporates to show willingness, he says. Japanese corporates are getting their houses in order.